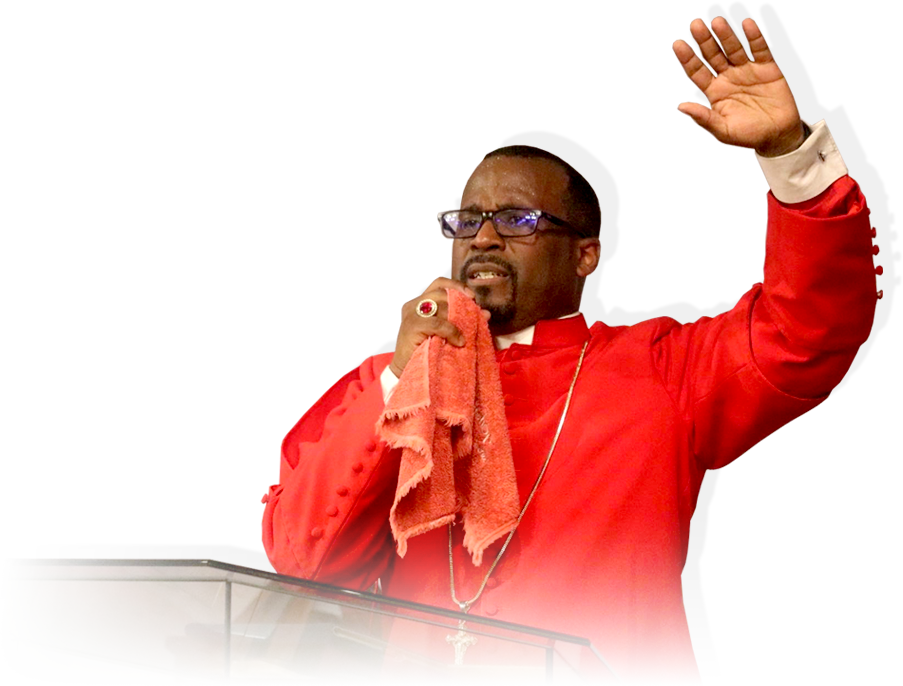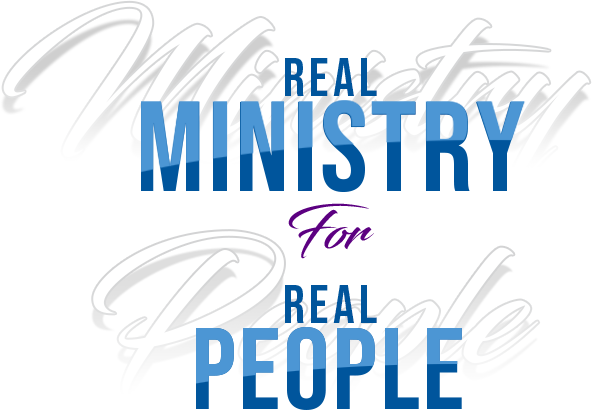 Welcome to McGill Ministries Worldwide where our ministry motto is "Real Ministry for Real People!" We want you to peruse our site and check out our ministry as we endeavor to connect with you through our online and virtual experience.
On behalf of Bishop Dr. Samuel McGill III we thank you for visiting our site and pray that you will return.

Bishop Dr. Samuel McGill III holds an earned Doctorate of Theology Degree from Mt. Olive Bible Institute & Seminary and is a President Barack Obama Lifetime Achievement Award Recipient. he is also the CEO of All Nations Radio a Stellar Award Winning Gospel Internet Radio Station. His life's mantra is, "What you went through didn't make you bitter it only made you better!" With well over 26 years in ministry he has purposed to take people from the rough spots in their life to a place of triumph as he travels across the U.S. and overseas under McGill Ministries Worldwide -"From Pain To Power!" which is his global itinerate ministry.
He is also the Presiding Bishop of All Nations Fellowship of Churches a new growing reformation where he covers churches and ministries. Bishop Dr Samuel McGill III dares to be one that is out of the box as it pertains to the practical application of God's Word telling people that there can be no life transformation without a mind transformation first.
Bishop Dr. Samuel McGill III has made a plethora of media appearance to include being on Trinity Broadcast Network(TBN) Praise The Lord Program, The Word Network, TCT Global Television and Host of Atlanta Live in Metro Atlanta, GA and is also a co-host on The Christian View Television Program seen in over 78 millions homes.
One thing that is consistently said about him is that he loves God and his people.
Minister Chaundra Nicole Gore
Executive Assistant to the Bishop
Chaundra Nicole Gore, MSL is a Radio talk show host on the Encouraging Yourself Show on All Nations Stellar Award Winning Radio station, Host of Thursday Night at 8 with LensOfFaith LIVE on Facebook/YouTube, leadership strategist, destiny catalyst, international speaker, motivational coach, ghostwriter, Amazon bestselling author, the Founder and CEO of Lens of Faith Photography LLC, Lens of Faith Speaks, Lens of Faith Speaks Coaching and Consulting, Chancellor of Lens Of Faith Academy of Servant Leadership and CEO of L of F Victorian Militant Prophetic Wear. She is a disabled Army Veteran who has served over 19+ years in United States Army, as well as a Sexual Assault Victim Advocate, a member Kappa Epsilon Psi Military Sorority Incorporated, an advocate for Service members as a member of The Association for United States Army, Brand Ambassador for We Are Women of Substance, Brand Ambassador for L.I.F.T (Ladies Intentionally Following Through), Brand Ambassador for Black Women Handling Business, and Brand Ambassador for Unstoppable Black Women. Outside of all of her professional titles, she is a mother and a survivor of domestic violence and sexual abuse.
Her passion is to help heal people who have suffered abuse, trauma, low self-esteem, doubt, and fear and provide resources and tools to help them heal and grow.
Chaundra has a Bachelor's of Science in Business Management. A Master's of Science in Leadership. Currently a Doctoral Student at Grand Canyon University pursuing ED.d (Organizational Leadership). Chaundra is currently a contributing writer in the Aspiring Authors Magazine. Chaundra has been featured in "The Untold Chronicles" Magazine (May 2019 Edition). She has been interviewed on the Dr. Jason Carthen Show, Life Perspectives with Leslie, The Morning Show with Bishop on All Nations Stellar Award-Winning Radio Show, I Am Just Nia Morning Show, Lady Kay Chat Show, Walking In your Purpose with Angela, Triumph Services – Women Transformed, and the Erica Latrice Show. Chaundra authored her first book January 2019 "I Am A Lens Of Faith", after becoming a co-author on her first anthology "We Are Women of Substance". She is also a co-author in "Lift, Launch, Lead", "Unleashing the Roar", co-author in "100 Words of Inspiration", co-author "Queens Supporting Queens" Anthology, "Road to Freedom- Suicide" and the Visionary Author of Focused & Aligned Anthology.
Elder Durmond Glanton
Musician
Every once in a while an exceptional and incredible talent impacts the gospel music industry and leaves a lasting impression.  The anointed musical virtuoso Durmond Glanton is one of those rapidly expanding gospel artist who has done just that!  When he sings he becomes a vessel through which the intent of worship and praise is fully recognized. Glanton brings to his listening audience "worship and praise through song" with a personalized harmonic blend. What a supersized and engaging talent theLord has given to the industry!
Glanton was born on July 14, 1977.  Nevertheless, he has encountered multiple series of attacks from the enemy on his life from conception. Yet God had a plan! In 2000, while attending a local revival in Rochester, NY, he received a Word from the Lord from Prophet Eric Cooper from Phoenix, Arizona.  Prophet Cooper declared to him "After the Storm, God is going to put your name in lights for the world to see."
Subsequently, he definitely encountered thunderous and tumultuous storms in his life!  He miraculously survived 3 strokes, beginning stage lung cancer, a minor heart attack, homelessness, drug addiction and suicidal battles.  Today, however, if you were to ask him, "how were you able to go through all that, at such a young age and still survive?"  His reply, simply would be, "when God is fighting for you, you can't lose." "People choose to be defeated, I choose to be UNDEFEATEDwith God on my side." He further encourages his audience "to not only praise God during the battle, but when the victory is won REJOICE." Accordingly, He is living the life and singing the praises!
Glanton was a child prodigy! At the age of 4, he taught himself how to play the drums and he mastered the skill by the age of 9. Faithfully, he served as the church drummer until he was 22 years of age. His wonderment of music continued as he once again locked himself in a room and taught himself how to play the piano.
Please hear him in his finest hour on his current dual release single projects "Rejoice" and "Undefeated." These anointed releases offer a summary of Glanton's life story set to music which ends well!  "Rejoice" features rhythmic agility and of course, the all-powerful toe tapping, hand clapping, praised infused impact. You can listen over and over to it when you're going through the storms of life. Remember, Psalm 34:1 declares, "I will bless the Lord at all times. His Praise shall continually be in my mouth." Undefeated" is his testament that he is a great example of overcoming all odds, and can "rejoice" knowing that only through Jesus Christ, we are "undefeated." These singles immediately establish a dialogue with the melody and lyrics with a personalized melodic/harmonic blend.
Besides, his extraordinary gifts and talents continue to revolutionize the gospel music industry coupled with inevitable proof of an even greater future.
Not only is he a skillful vocalist, creative music producer, and an anointed preacher. His talents transcend various creative art forms such as an innovative and accomplished songwriter, talented recording artist, choir director, vocal coach, music teacher, organist and drummer.  He simultaneously projects his uncompromising vocal talents and gifts to an unprecedented level of artistic achievement.  Simply stated he excels in the excellent!
Glanton is currently serving as an accomplished organist at the Bethlehem Temple Church of a New Beginning in the Atlanta, GA area.  His foremost goals in Kingdom work and in life is changing the world "One song at a time."  Glanton's plan for the faith community is to give back to the less fortunate churches in their music departments by assisting them to develop strong Bible based musicians for Ministry.
A quick glance of his exceptional accomplishments is quite impressive.  Glanton has shared the stage with world renowned artists such as: Tye Tribbett, The Clark Sisters, Bobby Jones and Keith Wonderboy Johnson. Accordingly, Durmond Glanton cordially invites you to share his journey as you "Rejoice" and remain "Undefeated." You will be glad you did!

Mission Station:
Our mission is to build a global ministry connecting people of All Nations to the Lord Jesus Christ. We endeavor to do this by going out into all the world preaching the gospel of the Kingdom. We also purpose to build this ministry on prayer, the Word of God and love.
Vision Statement:
It is our vision to preach the gospel of Jesus Christ from a psychological approach because you can not change the lifestyle without first changing the mind.
"I beseech you therefore, brethren, by the mercies of God, that ye present your bodies a living sacrifice, holy, acceptable unto God, which is your reasonable service. And be not conformed to this world: but be ye transformed by the renewing of your mind, that ye may prove what is that good, and acceptable, and perfect, will of God."
Romans 12:1-2

Fill in the form below to become a Ministry Partner Today.